Digboi Refinery (Upper Assam)
Digboi Refinery - IndianOil
The small town of Digboi in the remote north eastern corner of the country is the birth place of the Oil Industry in India. Digboi Refinery, commissioned on 11th December 1901, is India's oldest operating refinery and one of the oldest operating refineries in the world. The historic Digboi Refinery has been termed as the "Gangotri of the Indian Hydrocarbon sector."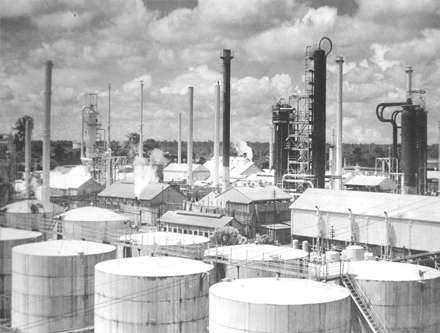 Earlier owned and operated by the Assam Oil Company Limited/Burmah Oil Company, it came into the fold of the Indian Oil Corporation Limited by an Act of Parliament on 14th October 1981 and became the Assam Oil Division of Indian Oil Corporation Limited.
Digboi Refinery, with its vastly modernized operations and facilities, is an ISO - 9001, ISO 14001 and BS OHSAS 18001 certified Refinery, which implies that it uses all possible means to promote environment protection through adoption of proactive pollution control measures. Besides efforts within the refinery, Assam Oil actively promotes environment protection, tree plantation and conservation efforts in and around Digboi and in all other areas where it operates by interacting with local schools, colleges and various social and non-governmental organizations.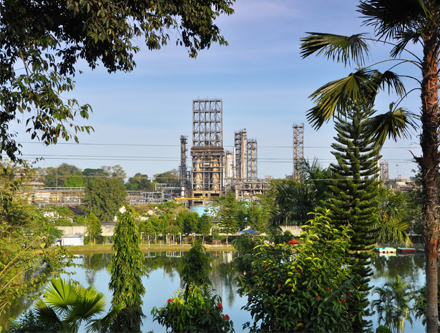 Digboi Refinery has crude processing capacity of 0.65 MMTPA. It processes waxy crude extracted from oil fields operating in area nearby Digboi. It has also started processing of Crude condensate in 2018. Digboi Refinery was modernized with commissioning of new CDU, DCU, CRU towards end of 1990s. In early years of 21st century, new units SDU, WHFU, HDTU, HGU, SRU and Captive Power Plant were commissioned. Later on, Digboi Refinery commissioned MSQU units NHT and ISOM units in 2010. The refinery also has Wax Moulding unit and Wax Pelletisation unit for production of finished Wax in Slab and Pellet form respectively. It has also installed and commissioned a CRMB+ unit in 2018 for production of Crumb Rubber Modified Bitumen using IOCL-R&D developed technology.
Digboi Refinery's current product portfolio includes LPG, BS-IV compliant MS & HSD, Fuel Oil, Wax, RPC and Sulfur.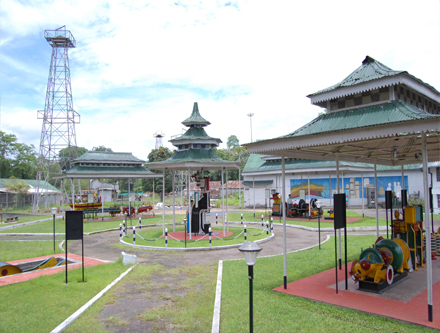 The marketing network has also been modernized and strengthened and today, Assam Oil Division is proud that the Charging Red Rhino has continued to dominate the marketing network in all the states of North East region of India.
Today, IndianOil's Assam Oil Divison prides in having some flagship CSR projects namely IOCL (AOD) Hospital, Assam Oil School of Nursing, Shikshak Dakshta Vikas Abhiyan, Sarve Santu Niramaya among many other regular socially committed initiatives. The oil heritage of Digboi has been carefully preserved at the Digboi Centenary Museum suitably located around India's first Oil Well (drilled in year 1889). This caring for heritage project tells the over 100 years old story of Digboi through unique exhibits, equipments, plants and knick-knacks.